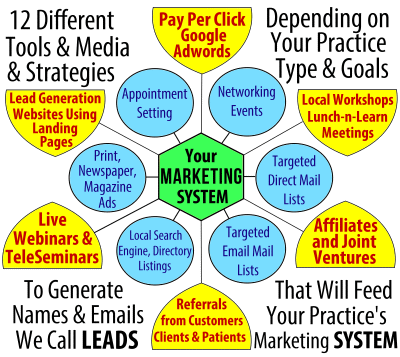 Whether you have a practice with monthly write-up clients or a tax preparation practice, finding people potentially interested in hiring you (LEADS) is one of the biggest determinants of your success or failure, of your practice's growth or decline.
Unless you can attract a steady inflow of new clients exclusively through referrals, most accountants need a Marketing System that takes Leads and over time, builds a case in that lead's/person's mind for hiring the accountant.
In this article I won't go into how your Marketing System should be built or work, rather I will cover a dozen (12) ways you should FEED that system with leads (names, addresses & emails) so your system has something to work with.
In a Marketing System, generally the more the better, as long as the leads you put in are ones in or from your Target Market. If you want to grow your practice by 10% a year and you are only putting in one lead into your marketing system every quarter, well then you are not going to reach your goal.
As with most advertising or lead generation activities, the secret is to employ as many of these tools, strategies and media as possible, simultaneously. This accelerates your growth, revenue and profits. Here are a dozen you can and should be using:

Appointment Setting Calls - When you caller talks to a business owner they can offer up front or in conjunction with an appointment request, to send the business owner a Free Report, Checklist or Quick Start Guide via email. Their name and email go into the system which "takes over" after that.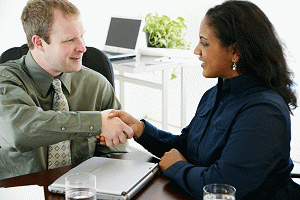 Networking Events - When you meet someone you enter their contact information into the marketing system that again, automatically responds and begins to market to them.

Print, Magazine, Newspaper Advertising - You can use direct response ads with Offers that drive people to your online Landing Pages and into your Marketing System.

Targeted Mailing Lists (aka Direct Mail) - You can use direct response letters with Offers that drive people to your online Landing Pages and into your Marketing System.

Targeted Email Lists - You can use direct response emails with Offers that drive people to your online Landing Pages and into your Marketing System.

Local Organic Search Engine Listings - If you setup multiple local directory listing with certain keywords, they can be found by people searching for accountants, bookkeepers and CPAs. I recommend you also setup and optimize your Google+ Local listing for you so you place high in search engine Local search results.

Your Current or a New Lead Generation Website - Create a "shadow" marketing site that uses Landing Pages to capture and generate leads for your marketing system. Similar to #1 you should be using Free Reports, Checklists or Quick Start Guides where the person trades their name and email for your report (opting in) where afterwards the system which "takes over" with autoresponder sequences.

Pay Per Click / Google-Bing-Yahoo Ads - In certain situations it make financial sense to use PPC ads to generate leads for your marketing system. With our clients we use a unique Strategy with PPC ads that allows you to preempt your competitors in a PPC environment. Click here to listen to a client talk about how just 1 lead found him through Google Adwords.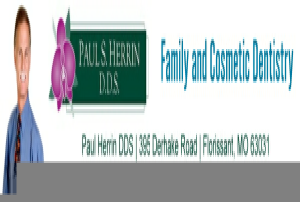 Local Workshops or Lunch-n-Learn Meetings - If you like presenting or speaking in front of small or large groups we can create content for hosting a local workshop or lunch-n-learn meeting where you present information on a topic followed by a question and answer session. Whether free or paid, attendees contact information goes into the Marketing System for follow-up.

Webinars and TeleSeminars - Similar to local workshop or lunch-n-learn meetings, you can use live webinars and teleseminars as a means to get people on a call, present a topic of interest and they the attendees contact information goes into the Marketing System for follow-up.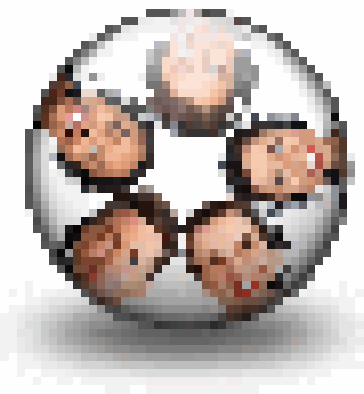 This approach works well if your target audience is in a rural area where travel distances are prohibitive for a 1 hour session; or where you're in a large metro area where travel times are prohibitive for a 1 hour session; or where you do not like to speak in front of an audience but you are comfortable with talking on the phone.
Affiliates and Joint Ventures - An affiliate is someone (a non-client) who sends or feeds you leads that you pay or compensate in some way for either the lead itself or pay if the lead turns or converts into a client. An example would be an attorney that by prior agreement, sends you clients and you either pay or compensate them for that client. (I won't debate the ethics or codes of professional conduct here as you can disclose these activities & be in compliance. )
A joint venture is a situation where you might know the same (trusted) attorney and you both agree to share or trade each others customer databases so you can market to them. No fees or compensation is involved and usually some type of Endorsement is give to one another as part of what ever advertising & marketing is done to the other's customer or client list.

Referrals - Often described as the most effective way to bring new business clients in the door, it is also the least understood and underutilized tool to feed your marketing system. In brief you should be doing 3 things to facilitate referrals.
First serve and treat your clients with a level of service that they like you, see the value you provide to them and would feel comfortable in telling others about you. Second you should ASK them (gently, subtly, occasionally, overtly, professionally, etc.) for referrals where appropriate.
And third, have a Referral Program in place so people know you want and accept referrals and more importantly, know who to refer to you and how to do it so they, you and the person being referred all benefit from the process.
That is my dozen ways to feed your Marketing System. Remember that you first have to CREATE your Marketing System in order to feed it. It is a monumental waste of your time and money to go out and meet people or find a lead and then just let it sit there for days, weeks or months without a pre-defined follow-up sequence in place that builds the case for calling and hiring you.
But once your system is built and in place you want to then stoke it with leads, like the old steam driven locomotive train engines that were stoked with shovels of coal by the "firemen" who filled the locomotive's firebox that boiled the water that made the steam that drove the engine!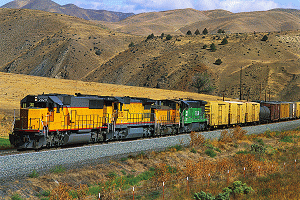 Like those firemen of the 1800's it is hard work but the results are worth it when you start to take phone calls from these leads that say, "I've been receiving your marketing materials and was interested in meeting with you about your accounting services".
Remember that good marketers borrow & great marketers steal!
Steal away & good luck! Jeff
[MNCPA]

Jeff Bell is an independent marketing consultant who works with business owners and entrepreneurs to grow their companies by creating, implementing and managing structured marketing systems. For more information about Jeff visit his Linkedin Profile page, his website for accountants at www.MyNewCPA.com or his website at www.SalesAndMarketingResults.com.